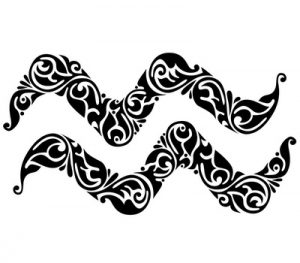 THE WEEK AHEAD: 28 November - 5 December 2021
Your friends are an essential part of your life if you are a true water bearer and this week's celestial package is a gift for mixing and mingling with your tribe.  Add in some new faces and you will continually expand your frame of reference.  Networking is your channel for spreading your vision, gathering power to the people and initiating ideas that will manifest out into the world.
THE MONTH AHEAD: December 2021
You can't help rummaging around in your past for some answers or connections and for once you are not fast forward but dancing between what used to be and what might be.  Some home truths might emerge that help you with decisions but this is not the month to press the nuclear button on anything that could do with a little more time and patience.  Of course you can't hold onto things forever, and certain elements of your history could do with a clear out.   But save the radical moves until you're solidly into 2022.  Friends and fun contribute an uplift on the 4th and 19th and with Jupiter accenting greater security from the 29th there is a lot of promise for 2022.
In the UK? Call the special star sign number below for your Weekly and Year ahead stars. Phone 0901 609 5511
You must be 18 years or over to use this service. Calls cost 65p per minute plus your network access charge and last approximately four minutes. Services are for entertainment purposes only. SP: Spoke/Customer care: 0333 202 3390