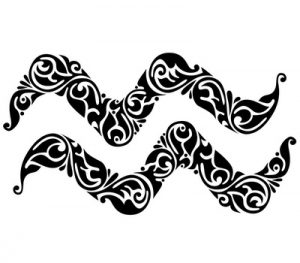 THE WEEK AHEAD: 19-25 March 2023
If you have a birthday near the cusp of Capricorn and Aquarius life is in transition mode  – perhaps you know the planetary placements in your chart and can see the potency of 0 degrees!   All water bearers should regard Pluto's  initial foray into your sign for the first time in 248 years as something of a milestone.  It will visit you for a few short months initially but you will get the sense of powerful changes afoot.
THE MONTH AHEAD: March 2023
This is the beginning of the rest of your life as the saying goes.  Especially as Pluto the great planet of transformation is setting foot into your sign from March 23rd for the first time in 248 years.   He's with you until June 11th giving those water-bearers born on the cusp of Pisces and Aquarius a taste or a trailer of what needs to change.   For other Aquarians the message will be less urgent but still a rumble of awakening.  Meanwhile March allows you the chance to communicate all your best ideas.  Although a financial matter needs attention mid-month, don't do anything radical until you're sure of the facts.
In the UK? Call your special star sign number for your Weekly and Year ahead stars. Phone 0901 609 5511
You must be 18 years or over to use this service. Calls cost 65p per minute plus your network access charge and last approximately four minutes. Services are for entertainment purposes only. SP: Spoke/Customer care: 0333 202 3390