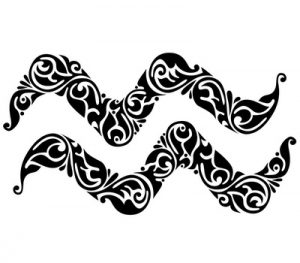 THE WEEK AHEAD: 6-13 June 2021
You always retain your independent spirit whether you are involved in a partnership or not.   Yet the celestial picture is heavily starring a greater level of connection and interaction in the coming weeks and months.  Mars in Leo activates your partnership zone, stimulating attention on you and providing a driving force to get things off the ground between you.  Thursday's solar eclipse is in the most playful and romantic area of your chart, enabling you to flirt with life if not that special someone!
THE MONTH AHEAD: June 2021
It's a job to keep everything on track when Mercury is retrograde and in true maverick style you may decide to leave the chips where they fall.  Whilst you're drawn to being your most playful self around June 10th and are intrigued with matters to do with younger people and affairs of the heart you can't ignore certain elements of your life that are bearing the strain on the 5th and 23rd.   Changes may need to be made in areas that are untenable.    Saturn in your own sign encourages you to see things through the lens of a reality check.
In the UK? Call the special star sign number below for your Weekly and Year ahead stars. Phone 0901 609 5511
You must be 18 years or over to use this service. Calls cost 65p per minute plus your network access charge and last approximately four minutes. Services are for entertainment purposes only. SP: Spoke/Customer care: 0333 202 3390