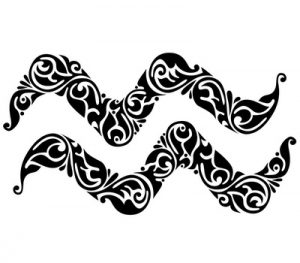 THE WEEK AHEAD: 7-13 August 2022
Even if you find yourself on a sun lounger this week, your mind is not on holiday.  It seems you've just carved out some time to truly address certain things you've been putting off for a while.  Here comes the Aquarian Full Moon and the sense that making a big change is a no-brainer.
THE MONTH AHEAD: August 2022
If it weren't for Saturn in your sign you'd re-invent yourself in a flash.   You feel restless, yet Saturn's got you into the habit of examining the consequences of every action – therefore you're trying to take a measured approach.   The one and only Aquarian Full Moon in your sign lights up the sky on the 12th activating instincts, intuition and gut feelings that go beyond logic and reasoning.    Listen to them as they give you the stirrings of what's possible in your future.  As Mars will take up residence in your zone of personal happiness from the 20th isn't it time to see how many smiles you can generate?
In the UK? Call your special star sign number for your Weekly and Year ahead stars. Phone 0901 609 5511
You must be 18 years or over to use this service. Calls cost 65p per minute plus your network access charge and last approximately four minutes. Services are for entertainment purposes only. SP: Spoke/Customer care: 0333 202 3390