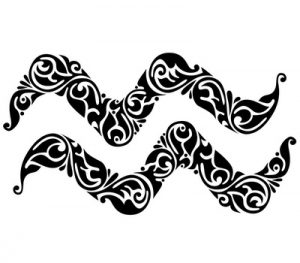 THE WEEK AHEAD: 4-10 December 2022
There are some high octane energies around as if the cosmos is holding a very noisy party.  It could be lovely to be amongst the hubbub or make you want to be away from it all – Aquarians are mavericks!  It's all a juggling act which you usually perform with star power.
THE MONTH AHEAD: December 2022
Stirring the pot is catalysing many aspects of your life in early December as things re-calibrate and re-formulate to shift your position.  You're a major part of what's going on but also feel like taking a back seat whilst planets head into Capricorn and the most reflective portion of your chart.  Allow things to come together and drop off as they will, there are so many moving parts and no need to fix until well into the New Year.  Just give yourself that vital break and press the refresh button.
In the UK? Call your special star sign number for your Weekly and Year ahead stars. Phone 0901 609 5511
You must be 18 years or over to use this service. Calls cost 65p per minute plus your network access charge and last approximately four minutes. Services are for entertainment purposes only. SP: Spoke/Customer care: 0333 202 3390