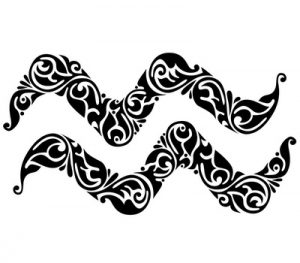 THE WEEK AHEAD: 25 January - 1 February 2021
A lot is bubbling this week which requires you to accept change, to take on board how other people feel and to look at the potential you have to turn this challenge into the best thing that ever happened.  Don't rush to lay your cards on the table as Mercury will change direction in your sign next Saturday which could bring surprises in February.
THE MONTH AHEAD: January 2021
It's now time to step into the Age of Aquarius which carries your personal branding out into the world.  You can hear the arguments for keeping things as they were, but there is no holding you back now.  The Water Bearer is stepping out with vision, determination and confidence.  What's more others are taking you and your ideas seriously and you have an air of authority and serendipity to be in the right place at the right time.  No matter how many extraordinary and unexpected matters arise, you're ready to meet and greet them.  On the 28th and 29th there's a real connection with a significant other that has the potential to be enormous.
In the UK? Call the special star sign number below for your Weekly and Year ahead stars. Phone 0901 609 5511
You must be 18 years or over to use this service. Calls cost 61p per minute and last approximately four minutes. Call costs from other networks and mobiles may vary. Services are for entertainment and guidance purposes only. SP: Spoke/Phonovation 0818 217 100. Customer care: 0207 053 7000