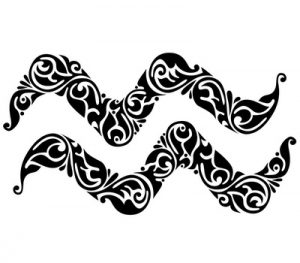 THE WEEK AHEAD: 11-18 April 2021
You're not one to look backwards or dwell on the past.   Yet it seems some unfinished business is making itself felt and needs to be cleared and understood before everyone can move on.  As Jupiter raises the light quotient in Aquarius you're encouraging others to be more positive.  Listen to where they are, but keep your foothold on the future you see.
THE MONTH AHEAD: April 2021
More than any other sign you find yourself thinking about an idea whose time has come.  Perhaps you've been sitting on this for a while, or that you now believe you have everything you need to push forward with a project, vision, enterprise or effort.  Certainly the New Moon on the 12th encourages you to reach out to those who have the power to move mountains.  You were never one for taking the tried and tested path, so any challenges simply add to your determination to find solutions.  Late in the month things happen at warp speed, rearranging your work/life balance and enabling you to make the genius move.
In the UK? Call the special star sign number below for your Weekly and Year ahead stars. Phone 0901 609 5511
You must be 18 years or over to use this service. Calls cost 65p per minute plus your network access charge and last approximately four minutes. Services are for entertainment purposes only. SP: Spoke/Customer care: 0333 202 3390