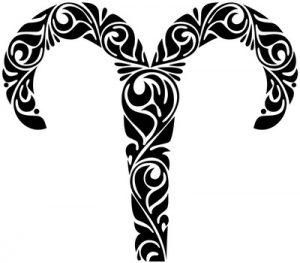 THE WEEK AHEAD: 28 November - 5 December 2021
Plans for the future could have a major turnaround either through choice or intervention this week.  However, even if things get re-oriented, there are many positives in clarifying your next steps.  Many rams are looking for that next chance to manifest something bigger and better and a total solar eclipse next weekend pinpoints your new direction.
THE MONTH AHEAD: December 2021
A new vista looks promising care of the total solar eclipse on the 4th.  This could be a long range answer to a number of issues that have beset you in 2021.   Perhaps too a link to a new location or an expansion in your existing 'territory'.  The arrival of go-getting Mars into this area from the 13th takes you into the New Year and underpins your vision of the future.  Meanwhile a retrograde Venus from the 19th and a Christmas time meeting with powerful Pluto  slows you down to think in depth about what you really want to do and where you go from here.  Yet there's much to look forward to with the arrival of joyous, generous Jupiter into Aries for the first time in 12 years next May.
In the UK? Call the special star sign number below for your Weekly and Year ahead stars. Phone 0901 609 5501
You must be 18 years or over to use this service. Calls cost 65p per minute plus your network access charge and last approximately four minutes. Services are for entertainment purposes only. SP: Spoke/Customer care: 0333 202 3390