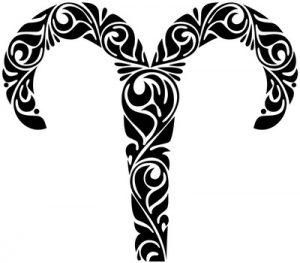 THE WEEK AHEAD: 22-29 November 2020
You're thinking ahead now which is just as well as the pair of eclipses activating the think tank and realm of possibilities zones of your chart will soon make manifest.  In the meantime you're discussing who's coming with you and how you could make it work.  A step back from or towards someone is a big part of your dance this week.
THE MONTH AHEAD: November 2020
Your usually forthright ruling planet Mars has been moving backwards through the heavens since September 9th, snarling up your agenda.   However, you've learnt a lot about the subtleties of strategy and had a chance to refine what you're aiming for so  when Mars moves forward again in Aries from mid November you're back on track.  This coincides with a much needed positive push from the union of Jupiter and Pluto which sets the stage for a big leap forward.   Of course, you still have your challenges in terms of how others have been able to learn and grow in recent months.  If they are still repeating the same old patterns you'll want to change the conversation.  Perhaps even cut them out and open up new channels.
LOVE
As 2020 is all about re-grouping and setting yourself new goals – relationships are also part of this remit. You are well aware of what needs to be done and not shy of facing up to the challenges of endings and beginnings. As Venus is retrograde between mid May and late June there's a lot of clearing to be addressed in the relationship department. Mars is also travelling backwards in Aries between September 9th and mid November, so instead of rushing into the new, take your time to review exactly where you want to go and with whom.
WORK AND MONEY
Even if you feel you're taking a hit during January's correctional cosmos, this is just to make sure you're aware of certain realities. You will experience many opportunities to move into a larger playing field during the next 12 months and to reap the rewards. During the Mars retrograde through Aries in the Autumn it is wise to hold fire from starting anything new as delays and revisions may even lead to complete changes of plan. Yet December 2020 holds the key to a triumphant new cycle that is well worth waiting for.`
In the UK? Call the special star sign number below for your Weekly and Year ahead stars. Phone 0901 609 5501
You must be 18 years or over to use this service. Calls cost 61p per minute and last approximately four minutes. Call costs from other networks and mobiles may vary. Services are for entertainment and guidance purposes only. SP: Spoke/Phonovation 0818 217 100. Customer care: 0207 053 7000