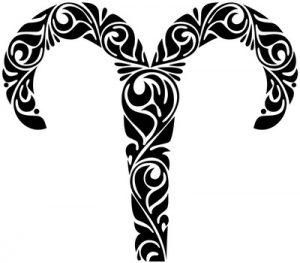 THE WEEK AHEAD: 11-18 April 2021
Although the Aries New Moon signals a fresh new start, a great whoosh of energy around you, don't expect everything to be plain sailing as the powerful planet Pluto clashes with the Sun, Moon, Venus and Mercury in your sign this week.   What this means is that you have to dig deep and pull out extra resources to meet a challenge – which in itself you find exciting.   Pluto can crack the codes, transform whatever has been blocking you and enable you to overcome what has become stuck – so breakthroughs all round.
THE MONTH AHEAD: April 2021
It's full steam ahead with your plans and projects, not to mention the movement in important relationships that determines where you go from here.  The Aries New Moon on April 12 is perfectly timed to open things up for you, although Pluto's impact means you're still in a process of larger transformation rather than 'returning to normal'.  The final week of the month places the wild child planet Uranus centre stage, prompting ripples that could unsettle, disrupt and stir up excitement so that you suddenly change course.   It is really a case of never say never!
In the UK? Call the special star sign number below for your Weekly and Year ahead stars. Phone 0901 609 5501
You must be 18 years or over to use this service. Calls cost 65p per minute plus your network access charge and last approximately four minutes. Services are for entertainment purposes only. SP: Spoke/Customer care: 0333 202 3390