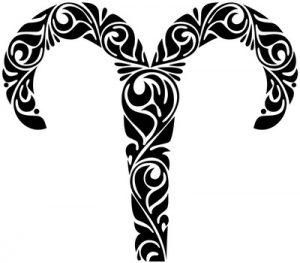 THE WEEK AHEAD: 28 June - 5 July 2020
Your va va voom is enhanced by the arrival of Mars, planet of desire, drive and energy into Aries for a six month stint.  Talk about firing on all cylinders!   The initial pick up this week will be obvious to you – as the cosmos is also pulsing with intense Capricorn energy that fixes your sights on your goals and enables you to finally let go of anything that falls short.
THE MONTH AHEAD: July 2020
July brings you to something of a crunch point regarding your life goals, aims and ambitions.  The lunar eclipse on the 5th is followed by further celestial activity that pulls you between what's right for you personally versus what you'd like to achieve and if these two things don't gel together then something has to give.   However extreme things appear to be, there is hope and inspiration in the latter part of the month that neutralises the tension,  The message is to get rid of what is no longer relevant as so much has changed since the beginning of the year and re-direct yourself towards whatever supports the new you.
LOVE
As 2020 is all about re-grouping and setting yourself new goals – relationships are also part of this remit. You are well aware of what needs to be done and not shy of facing up to the challenges of endings and beginnings. As Venus is retrograde between mid May and late June there's a lot of clearing to be addressed in the relationship department. Mars is also travelling backwards in Aries between September 9th and mid November, so instead of rushing into the new, take your time to review exactly where you want to go and with whom.
WORK AND MONEY
Even if you feel you're taking a hit during January's correctional cosmos, this is just to make sure you're aware of certain realities. You will experience many opportunities to move into a larger playing field during the next 12 months and to reap the rewards. During the Mars retrograde through Aries in the Autumn it is wise to hold fire from starting anything new as delays and revisions may even lead to complete changes of plan. Yet December 2020 holds the key to a triumphant new cycle that is well worth waiting for.`
In the UK? Call the special star sign number below for your Weekly and Year ahead stars. Phone 0901 609 5501
You must be 18 years or over to use this service. Calls cost 61p per minute and last approximately four minutes. Call costs from other networks and mobiles may vary. Services are for entertainment and guidance purposes only. SP: Spoke/Phonovation 0818 217 100. Customer care: 0207 053 7000