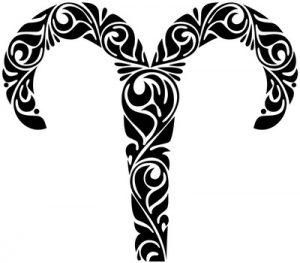 THE WEEK AHEAD: 4-10 December 2022
An agitated Full Moon catches the vibes of Mars retrograde on Thursday so try to keep your cool.  Channel your energies into something positive and steer clear of those who trigger frustration.  You're moving into the lime-light so show your best self.
THE MONTH AHEAD: December 2022
There's the odd skirmish during this season of goodwill but your happy factor stems from the return of Jupiter to Aries on the 20th just in time to make this Christmas and New Year one of the sparkliest.   Whether you're jumping for joy or to get your own way on the Full Moon of the 8th depends on the patience you have with various projects and ideas.  The pre-Christmas New Moon on the 23rd is a birth energy for a new cycle to unfold.  Mercury slows to a retrograde towards the end of the month so let 2023 unfold in the dream space before you set about ticking boxes.
In the UK? Call your special star sign number for your Weekly and Year ahead stars. Phone 0901 609 5501
You must be 18 years or over to use this service. Calls cost 65p per minute plus your network access charge and last approximately four minutes. Services are for entertainment purposes only. SP: Spoke/Customer care: 0333 202 3390